The media are not toys… they can be entrusted only to new artists, because they are art forms.
(McLuhan, 1954)
En esta cuarta edición de SALÓN ACME se abarca una amplia selección de disciplinas artísticas que incluyen desde performances e intervenciones in situ, hasta obras que utilizan robots, o piezas que se cargan con energía solar.

SALÓN ACME es un termómetro del ejercicio creativo en México que retoma el modelo de los antiguos salones de arte, con el fin de mostrar la producción artística del momento. Cada año se presenta una edición en la ciudad de México, donde se albergan propuestas artísticas ycuratoriales provenientes de distintas partes del país.

SALÓN ACME no es una galería, es una plataforma que permite impulsar la producción artística en México, y que genera un lazo directo entre el artista y su público.

El salón alberga obras tanto de artistas emergentes como consolidados, con distintas disciplinas y discursos. Sin embargo, uno de sus objetivos principales es el de dar visibilidad al trabajo de los artistas que aún no son representados por galerías, así como promover un nuevo coleccionismo entre los jóvenes interesados en el arte.

Salón ACME No.4

El espacio expositivo está conformado por dos secciones, la primera resulta de una convocatoria abierta e incluye obras de artistas que, principal aunque no exclusivmente, residen y desarrollan su trabajo en México. Para la selección de estas obras, este año se designó un consejo curatorial conformado por: Patricia Martín (Curadora), Gonzalo Lebrija (Artista), Carmen Cebreros (Curadora), Óscar Benassini (Editor / Crítico), Paula Duarte (Curado-ra), Santiago Merino (Artista) y Fritzia Irízar (Artista). La segunda sección pertenece al estado invitado en donde se presenta una propuesta curatorial específica, con obras de artistas que viven y trabajan en esta región. En esta edición el estado invitado es Sonora y la curadora es Carmen Cebreros. SALÓN ACME es un proyecto creado por Base Proyectos y Archipiélago, con el propósito de llenar los espacios vacíos encontrados en el mundo del arte contemporáneo y de repensar la manera en la que el arte se presenta y se vende.

Artistas:

ADRIAN LEE / ADRIANA SALAZAR AGLAE CORTÉS / ALEJANDRA BALTAZARES Y HELENA HERNÁNDEZ / ALEJANDRO LUPERCA MORALES ALEJANDRO MEJÍA / ANDRADE / ALEPH ESCOBEDO ALFONSO BARRANCO / ANDRÉS FELIPE CASTAÑO ARMANDO ROSALES / AUGUSTO BALLARDO BELSAY MAZA / CHRISTIAN BECERRA / CIRSE IRASEMA NNAMDA ASOJONIH DIVAD / ZEDNÁNREH ORDNAJELA DIVADDULCE CHACÓN / EDUARDO VILLANUEVA ELISA PINTO / EMMANUEL GARCÍA / ERICK SAUCEDO FRANCISCO MUÑOZ / GABRIEL CARRILLO DE ICAZA GABRIEL MONROY / HIRAM CONSTANTINO HORACIO QUIROZ / HUGO GALLEGOS / JAIME RUÍZ MARTÍNEZ JORGE ROSANO GAMBOA / JOSHUA JOBB Y MANUELA GARCÍA JUAN BASTARDO / JUAN JOSÉ MARTÍN ANDRÉS JUAN MANUEL SALAS VALDIVIA / LINO VITE / LUISA PASTOR MANUEL GONZÁLEZ GONZÁLEZ / MAYRA STELLA CANO MIGUEL ÁNGEL CAMACHO / MÓNICA ARREOLA NATHAN FRIEDMAN / PAUL MUGUET / PAULA CORTAZAR RAMIRO ÁVILA / RENATA PETERSEN / RUY H. ALFONSO SANTINO ESCATEL / SOFÍA HINOJOSA TATYANA ZAMBRANO / TOMÁS CONTRERAS / ULRIK LÓPEZ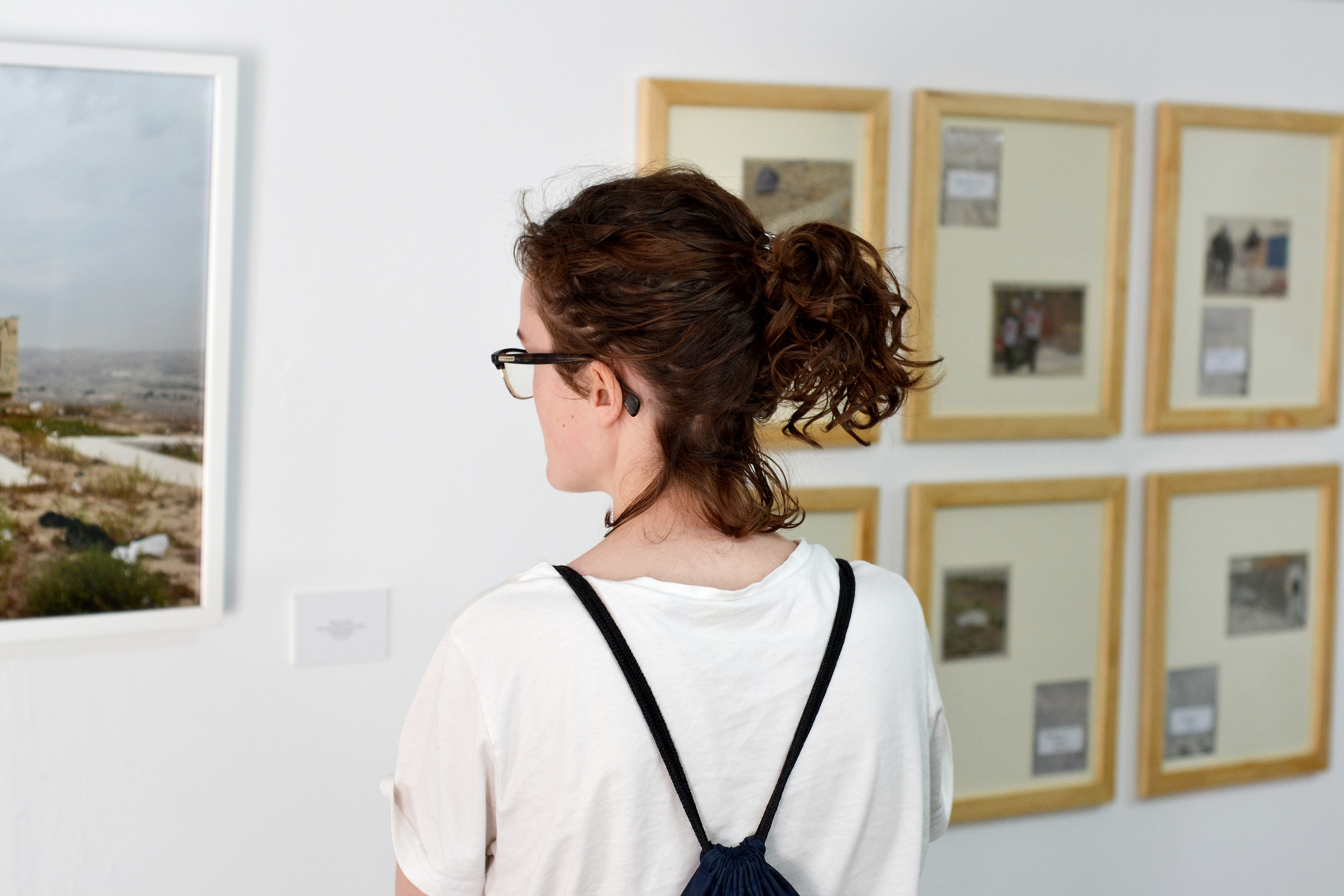 In this fourth edition of Salon ACME covers a wide range of artistic disciplines ranging from performances and in-situ interventions, to robotic works.

Salon ACME works like a thermometer in Mexico art emerging scene, is a creative exercise in Mexico that takes the model of ancient art rooms, with the aim of showing the artistic production of the time. Each year an edition in Mexico City, with artistic proposals and curatorial from different parts of the country are housed is presented.

Salon ACME is not a gallery, is a platform to promote the artistic production in Mexico, and generates a direct link between artist and audience.

The open call works for both emerging artists and consolidated, with different disciplines and speeches. However, one of its main objectives is to give visibility to the work of artists who are not represented by galleries as well as to promote a new collecting among young people interested in art.

Salon ACME No.4

The exhibition space consists of two sections, the first is an open call and includes works by artists who, are not represented by galleries, live and develop their work in Mexico. For the selection of these works, we appointed a curatorial board, for the forth edition: Patricia Martin (Curator), Gonzalo Lebrija (Artist), Carmen Cebreros (Curator), Oscar Benassini (Editor / Critical), Paula Duarte (Cured-ra) Santiago Merino (Artist) and Fritzia Irízar (Artist). The second section belongs to the guest state with a specific curatorial proposal, with works by artists who live and work in this region. This year the guest state is Sonora and the curator is Carmen Cebreros. Salon ACME is a project created by Base Projects and Archipelago, in order to fill the gaps found in the world of contemporary art and rethink the way in which the art is presented and sold.