The media are not toys… they can be entrusted only to new artists, because they are art forms.
(McLuhan, 1954)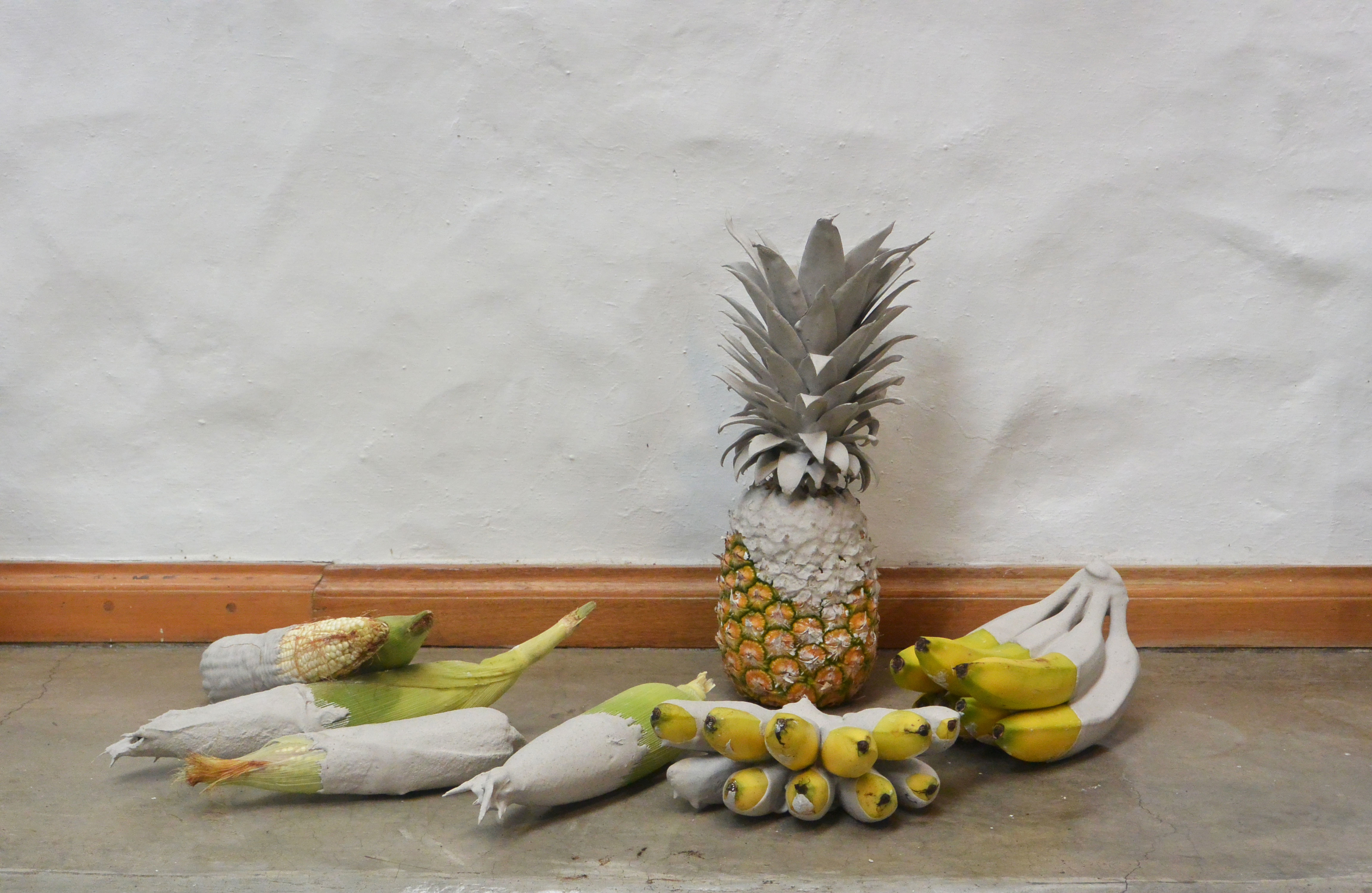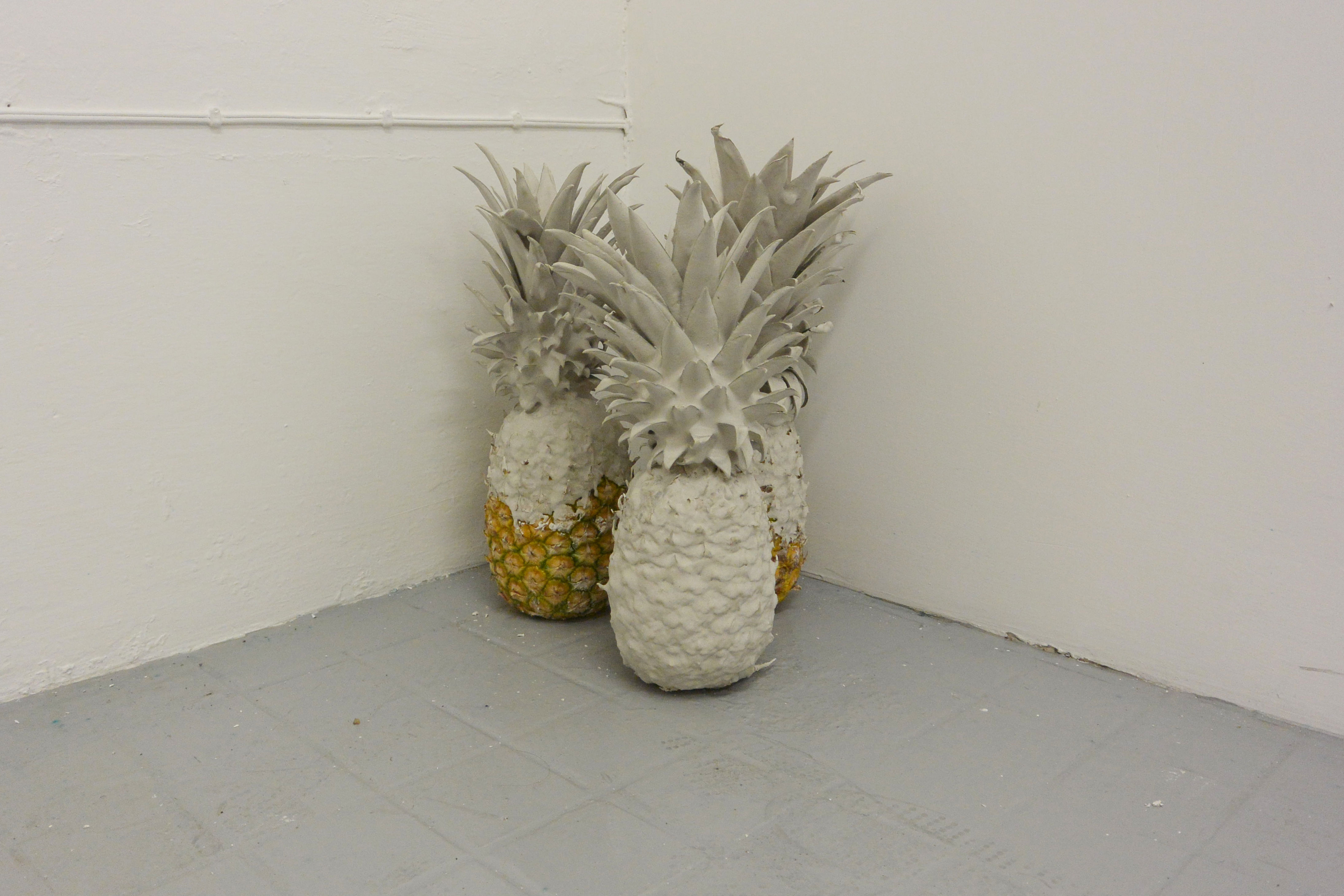 From Nothing to Something, 2016
Fruit and plaster
Variable dimensions
(Installation view)


LAS COSAS EVOLUCIONAN HACIA O DESDE LA NADA


El universo está en constante movimiento y expansión. Se destruye y se construye al mismo tiempo. Elementos cambian, evolucionan. Cosas desaparecen, y cosas emergen de la nada.

No podemos determinar si algo evoluciona hacia o desde la nada. Tal vez la evolución "hacia" ocurra en declive y tienda a apagarse, manifestándose en cuerpos obscuros. Y la evolución "desde" tienda a encenderse y a manifestarse en cuerpos luminosos.

La nada en sí misma está llena de posibilidades y pareciera ser el punto de origen y conclusión del todo. En términos metafísicos, el universo está en movimiento constante hacia o desde lo potencial.

-----------------------------------------------------------------------------------------------------------------------------------

The universe is constantly moving and expanding. It is destroyed and is constructed simultaneously. Elements change, evolve. Things disappear, and things emerge out of nowhere.

We can not determine if something evolves to or from scratch. Perhaps evolution "to" happen in decline and tends to shut down, manifesting itself in dark bodies. And evolution "from" tends to go on and to manifest itself in luminous bodies.

Nothingness itself is full of possibilities and it seems to be the point of origin and conclusion of all. In metaphysical terms, the universe is constantly moving to or from the potential.